Logistic companies in the United States currently have substantial problems to solve, including an ongoing truck driver shortage.
With shipping demands increasing, the driver shortage is not likely to end in the near future. Several factors are impacting the shortages such as current drivers retiring and there being a lack of younger candidates entering the field.
While logistics companies can combat this shortage with competitive wages and better benefits, autonomous freight provides a possible solution for the limited driver supply and increasing demand. Persistent supply chain issues, a tight labor market, and staffing issues in global freight and shipping are working to advance the case for commercial automation.
Autonomous trucks offer an all-in-one solution to the shortage of drivers, growing demand for shipping, and improved safety on the road. Self-driving trucks have numerous benefits when compared to human drivers. Self-driving freight trucks can operate around the clock to deliver goods, offering a solution to the ELD mandates, which limit truck drivers to eight hours of work before a break and no more than eleven hours of daily driving. Self-driving freight vehicles can operate up to 17 hours daily.
A freight technology company has recently received federal approval to operate an autonomous electric truck on public roads. Einride received allowances from the National Highway Traffic Safety Administration (NHTSA), marking the first time an autonomous, electric truck without a driver on board has been approved to operate on public roads in the United States.
The Einride truck is much different from conventional semi-trucks. The six-wheeled vehicle is all-electric, has an aerodynamic body, and is compatible with standard shipping containers. Different from other autonomous truck projects, this design does not account for a human driver, but is instead remotely monitored by an Einride Remote Pod Operator.
Einride's pods do not employ onboard safety operators, so the company has begun a new way of thinking about how to achieve Level 4 autonomy. Level 4 autonomy means the vehicle can handle all driving aspects in certain conditions without human intervention.
Einride will showcase the pod's purpose-built functionality for future commercialization through a partnership with General Electric Appliances, allowing for a permit for a public road pilot. In 2019, Einride was the first developer to have a fully autonomous vehicle on the road in Sweden and the first company to operate autonomous, electric vehicles on U.S. soil in 2021.
Einride's partnership with General Electric will involve the deployment of seven autonomous and electric trucks that will run at the company's 750-acre campus in Louisville, Kentucky, as well as other locations in Tennessee and Georgia. The company predicts General Electric will save 870 tons of carbon dioxide emissions within the first year of launch. Einride's plan is to expand its partnership with General Electric over the course of the next few years with additional trucks to be added.
According to the CEO and founder of Einride, Robert Falck, this type of vehicle has never been seen on roads in the United States and marks a turning point for the future of the freight industry. Falck insists the technology of Einride's new pod will revolutionize transportation and create thousands of jobs to help America stay competitive.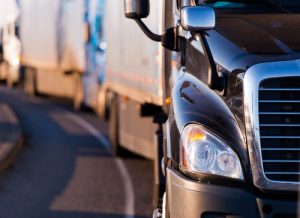 Autonomous freight is a trend that is taking the industry by storm; working to address the gaps in labor and demand. Technological innovation is at its peak and companies like Einride will continue to search for the answers to issues in the freight and logistics industries.